Everyone wins when we achieve our vision: To be America's leading primary care provider, transforming care of the neediest populations.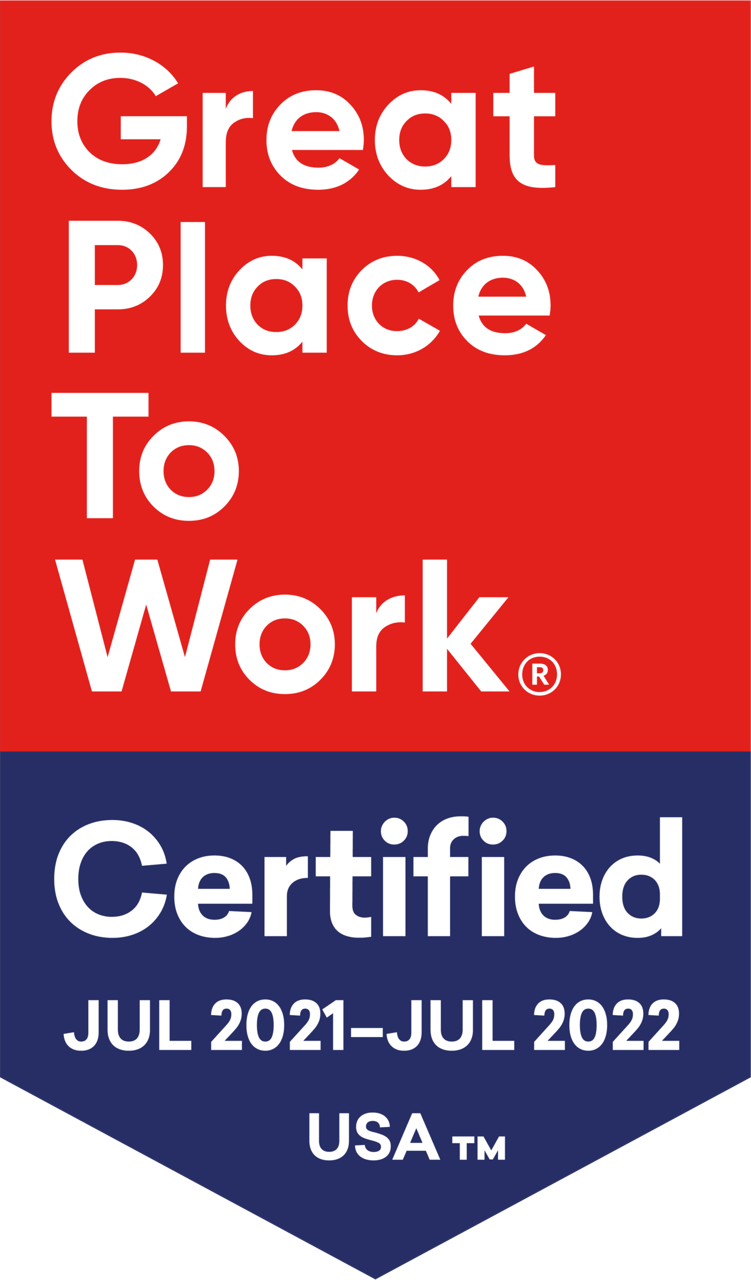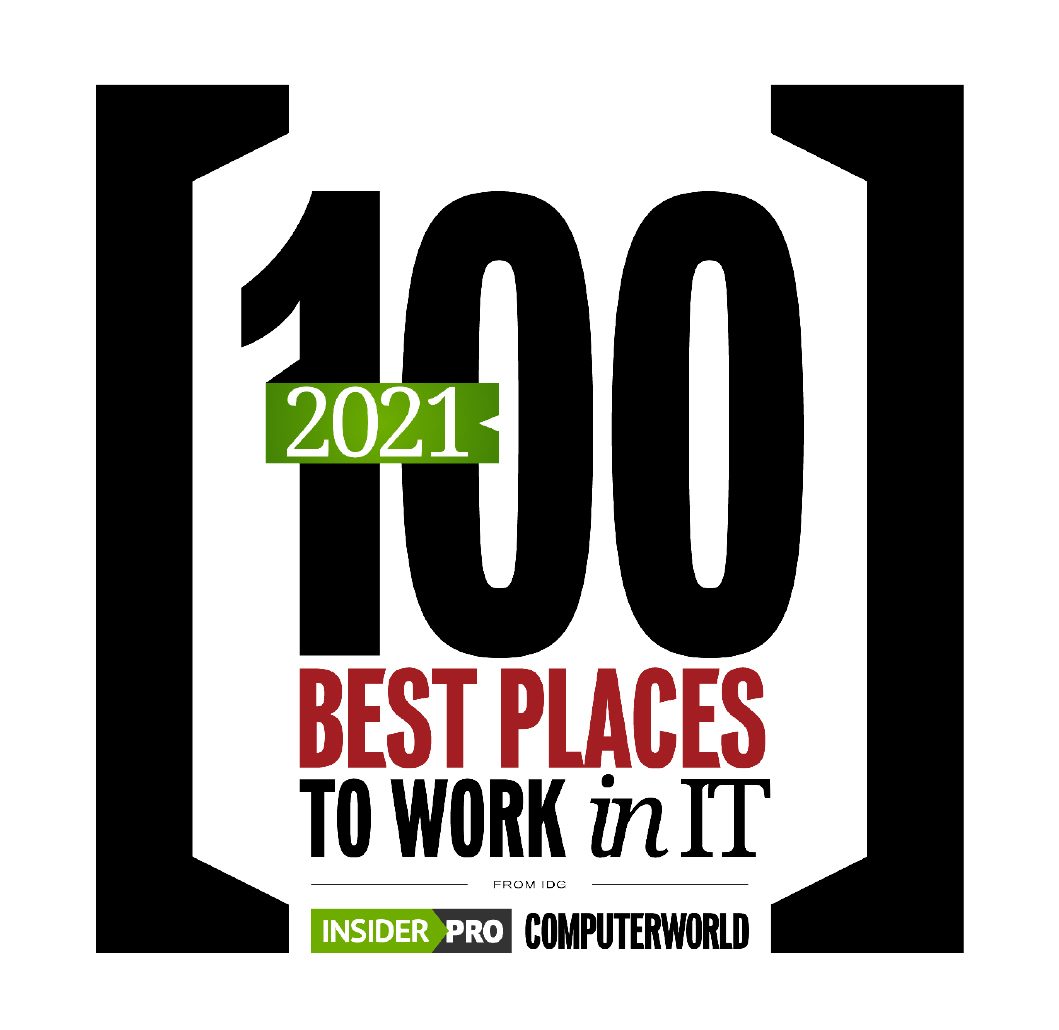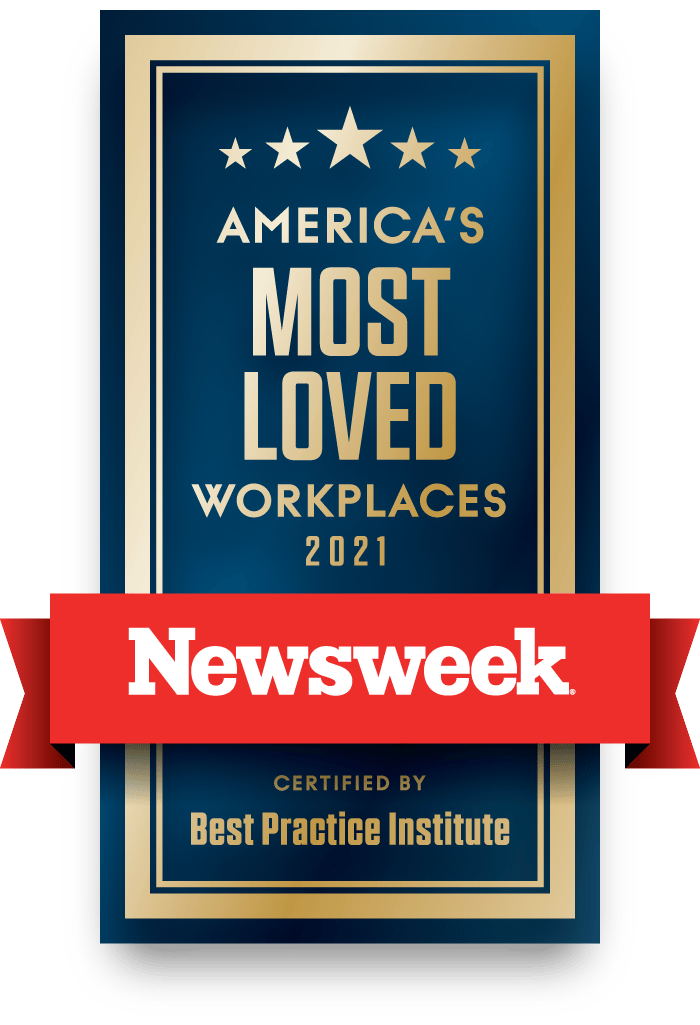 With a shared sense of purpose, our mission-driven culture makes us one of the most-loved workplaces in America. We believe when our team members are happy and engaged they provide better care for our patients. We know this is a great place to work and others are noticing, too.
We're changing people's lives.
Oh, you'll feel the love, alright.
In fact, 93.3% feel genuinely cared for, based on a third-party survey. Because we take the time to listen, to get to know our patients and their health. And we treat them with love and respect — like family. Maybe that's why so many seniors choose us.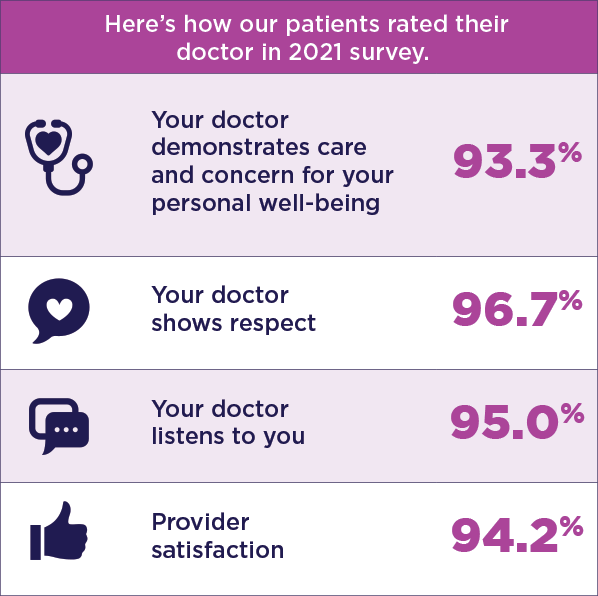 Source: ChenMed third-party survey conducted
across all company brands by Medallia.
First survey item fielded 8/13/21 to 10/4/21 (N=6,616)
Other survey items pertain to full year 2021 (N=72,670)
A Purposeful 2021 • Year In Review
when you truly love yourself,
you can love everyone."
From the very beginning of the COVID-19 pandemic, ChenMed committed ourselves to doing everything we could to keep our team members, patients, and our families educated, safe, and healthy.
Upon initial vaccine approvals, we mobilized our entire company to secure and distribute as many vaccines as possible in the communities we serve.
Throughout the pandemic, we kept our team, our patients, and our communities informed with the very latest news and information. We worked to ensure equitable and fair vaccine distribution. We produced countless informative and educational materials to combat long-held misperceptions and distrust of vaccines among minority communities.
Our relentless commitment to reducing inequalities in healthcare paid off, no doubt saving lives and preventing countless infections
Fighting the pandemic.
Ending vaccine inequity.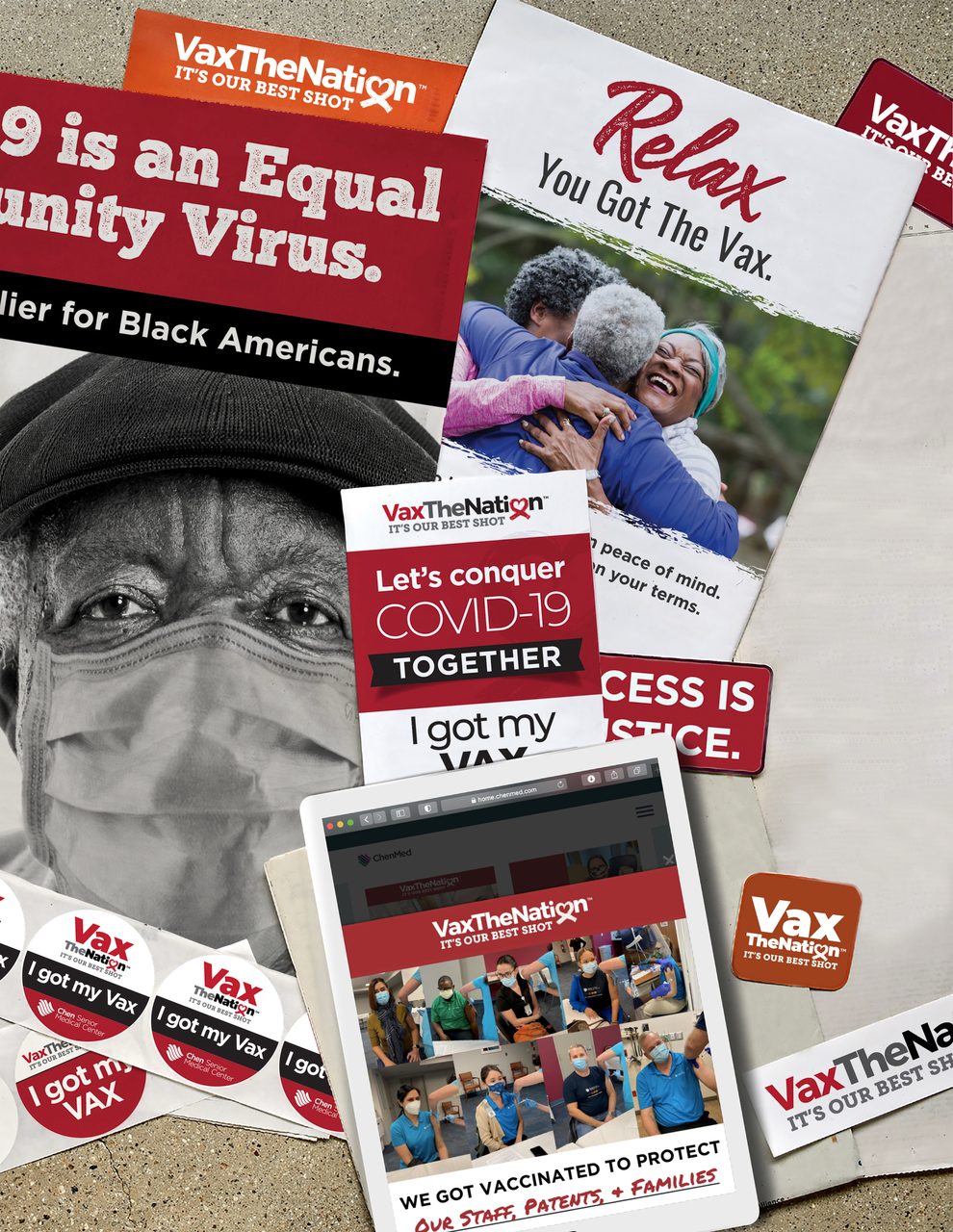 Every day,
I lift people up.
It's why I became a physician. To change lives."
Together we're serving the most vulnerable and fighting healthcare inequities all across America. We're changing lives.
ChenMed was listed as one of Newsweek's Most Loved Workplaces in 2021, earning the top spot in the healthcare industry of all 100 companies named to the list. We were recognized for our culture of inclusion and belonging, our robust recognition programs, and our values of love, accountability, and passion.
ChenMed listed as America's Most Loved Workplaces by Newsweek.
Medical Economics-How one primary care practice innovated to improve outcomes for high-risk Medicare patients
Learn More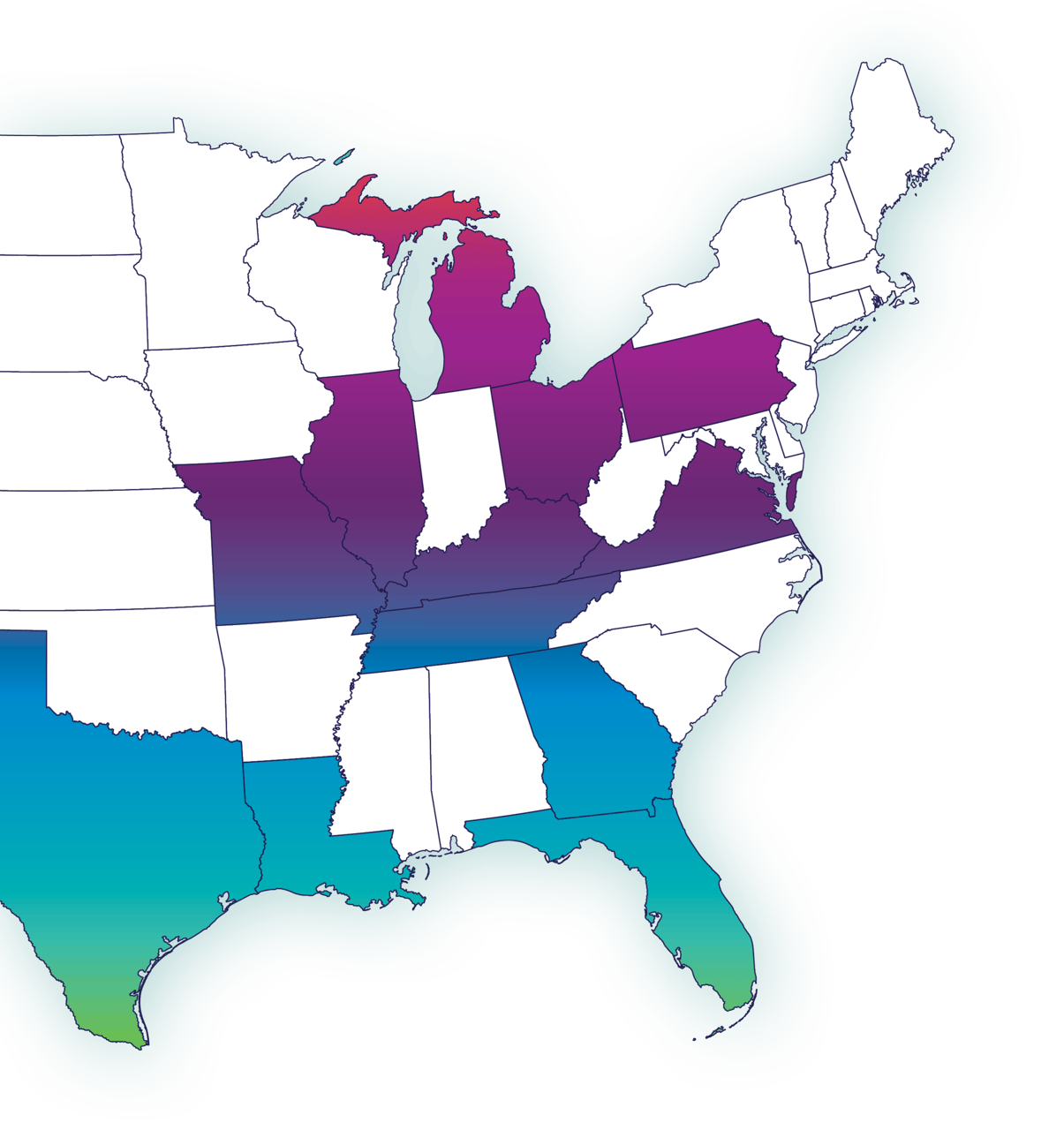 Expanded into
Texas and Michigan
Source: ChenMed internal data.
I feel great.
I feel love.
I feel like part
of the family."
When Dr. James Chen was given a deadly diagnosis and six weeks to live, the disease opened his eyes to an expensive, uncoordinated, and confusing healthcare system that often leaves patients frustrated and without hope.
"If I can't navigate this system, what chance do my patients have?" he wondered.
Dr. James and Mary Chen never forgot the inequitable care and services they witnessed. Left behind and lacking access to good healthcare, the neediest populations — seniors, minorities, low-income — were in great need. The Chen's two sons, Chris and Gordon, grew up to appreciate the issues their parents were fighting to overcome and both joined the family business with their wives.
The Chen Family's focus on serving the underserved still guides the company it has become today.
Dr. Chen's own battle with cancer — that included a misdiagnosis, fragmented care, and a complete lack of VIP service — left the family convinced that more Americans needed the ChenMed style of care.
Mary and Dr. James Chen have faced life-threatening adversity. But they trusted in God to show them their path. Theirs is a story of faith, perseverance, hard work, and success, through God's mercy and grace.
Pre-orders are available and proceeds are donated to the ChenMed Cares Foundation.




From the humblest of beginnings, a family-run enterprise is transforming healthcare — and lives.
ChenMed founders Dr. James and Mary Chen have always lived a life of service.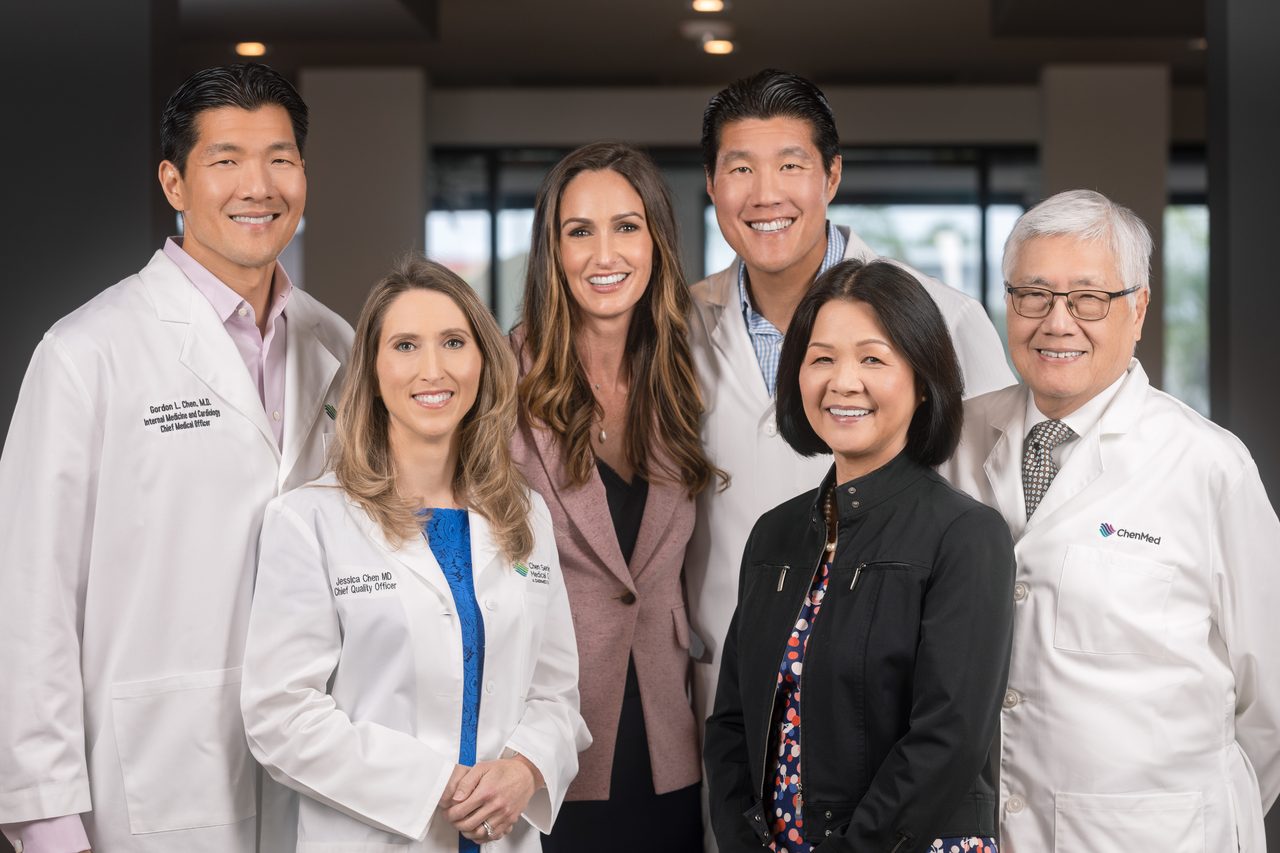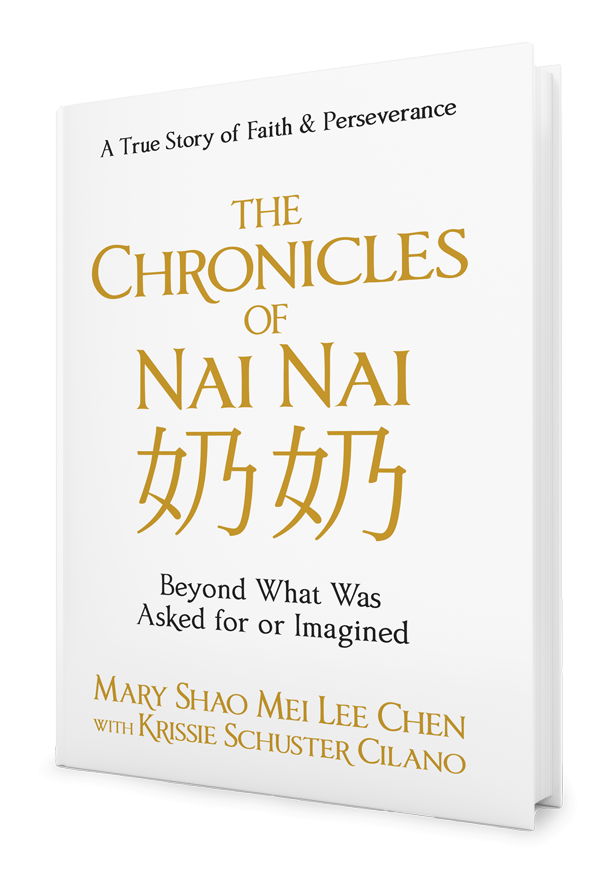 There's no stopping
better care.
Preventive care prevails. Many people miss important tests, screenings, and treatments for high-risk diseases, even when it's not a pandemic. COVID-19 made it even more difficult for patients to get the care they deserve. Not at ChenMed! In 2020, we were there for our patients, providing them with critical preventive care at a higher rate than the overall industry did, even without a pandemic to worry about. ChenMed's commitment to staying open and available so that high-risk conditions could be diagnosed and managed is just one more way we deliver better health.
A recent statistical study compared ChenMed's 2020 data on three critical measures with traditional fee-for-service data from the Better Medicare Alliance Report 2015-2017 and found that ChenMed patients faired better in three key areas.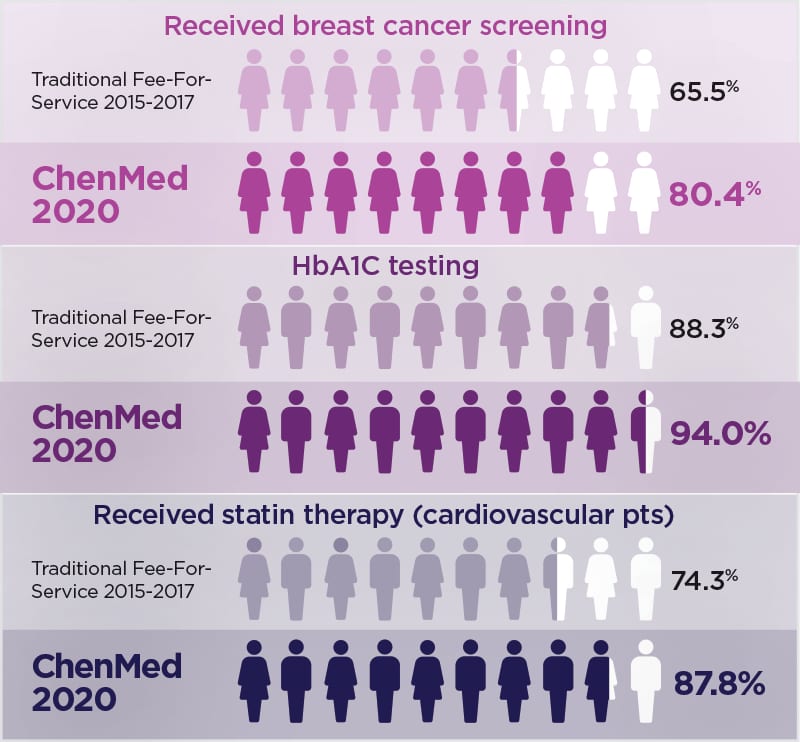 A recent statistical study compared ChenMed's 2020 data on three critical measures with traditional fee-for-service data from the Better Medicare Alliance Report 2015-2017 and found that ChenMed patients faired better in three key areas.
ChenMed Cares Foundation provides assistance to team members who are experiencing a sudden crisis. Assistance provided through ChenMed Cares comes in many forms, from resources to financial aid. In 2021, ChenMed Cares donated over $200,000 to over 150 team members in need.
Year-round, ChenMed Cares assists employees who experience sudden loss and hardship. The holidays can be particularly tough for some, so we take an extra step to do something special. The ChenMed Cares Christmas Wish provides team members with an opportunity to nominate someone that could use a little extra love during the holiday season. Their stories truly touched our hearts, and we were fortunate enough to bless dozens of team members across the country with a monetary gift. Four of the recipients were surprised at their medical centers alongside their families. It was a heartwarming moment for everyone!






"The ChenMed Cares Christmas Wish provides team members with an opportunity to nominate someone that could use a little extra love during the holiday season."
After Hurricane Ida hit New Orleans, the ChenMed Cares team immediately contacted hundreds of NOLA team members to ensure their safety and provide financial aid to assist with evacuation, travel, lodging, and food. Home Office team members traveled from Miami to the West Bank JenCare Senior Medical Center to help facilitate a drive-thru distribution for New Orleans community members, which included many JenCare patients. We served over 750 hot meals provided by a partnership with World Central Kitchen. Essentials were also distributed, including water, diapers, baby formula, cleaning supplies, paper products, and tarps. While enduring the effects of the storm themselves, even our NOLA team members made sure to check on their patients through home visits and love calls.
Making the world a better place.
When Times Get Tough, ChenMed Cares
2021 ChenMed Cares Christmas Wish
ChenMed gave nearly $750,000 in monetary and in-kind donations to team members and community members who were impacted by Hurricane Ida.
ChenMed celebrated its third annual Serving & Giving Day this year. Altogether, we volunteered over 14,000 hours. We partnered with national non-profits such as Feeding America and Salvation Army, and also supported several grassroots organizations including churches, youth centers, animal shelters, preservation foundations, and many more.
Source: ChenMed internal data.
TeamCare offers team members anytime, anywhere care with the very best in high-touch, hi-tech health care that blends a dedicated physician and medical center with a feature-rich patient mobile app for on-the-go VIP care.
We expanded. We improved. We welcomed our team back to our newly renovated corporate campus — redesigned for today's 'new normal.'
Taking Care Of Our Family
Our team spoke up and we delivered. When team members welcome a baby or child into their life through birth, adoption, or fostering we provide mom or dad up to four weeks of paid parental leave.
Welcome Back to the Home Office
Saving seniors and transforming healthcare is hard work, but we like to make sure we're having fun and creating moments along the way. At ChenMed, we celebrate our diversity by honoring and recognizing heritage months throughout the year. We live out our values of love, accountability, and passion during our annual Spirit Month and celebrate holidays, birthdays, and other accomplishments with our teams all year round.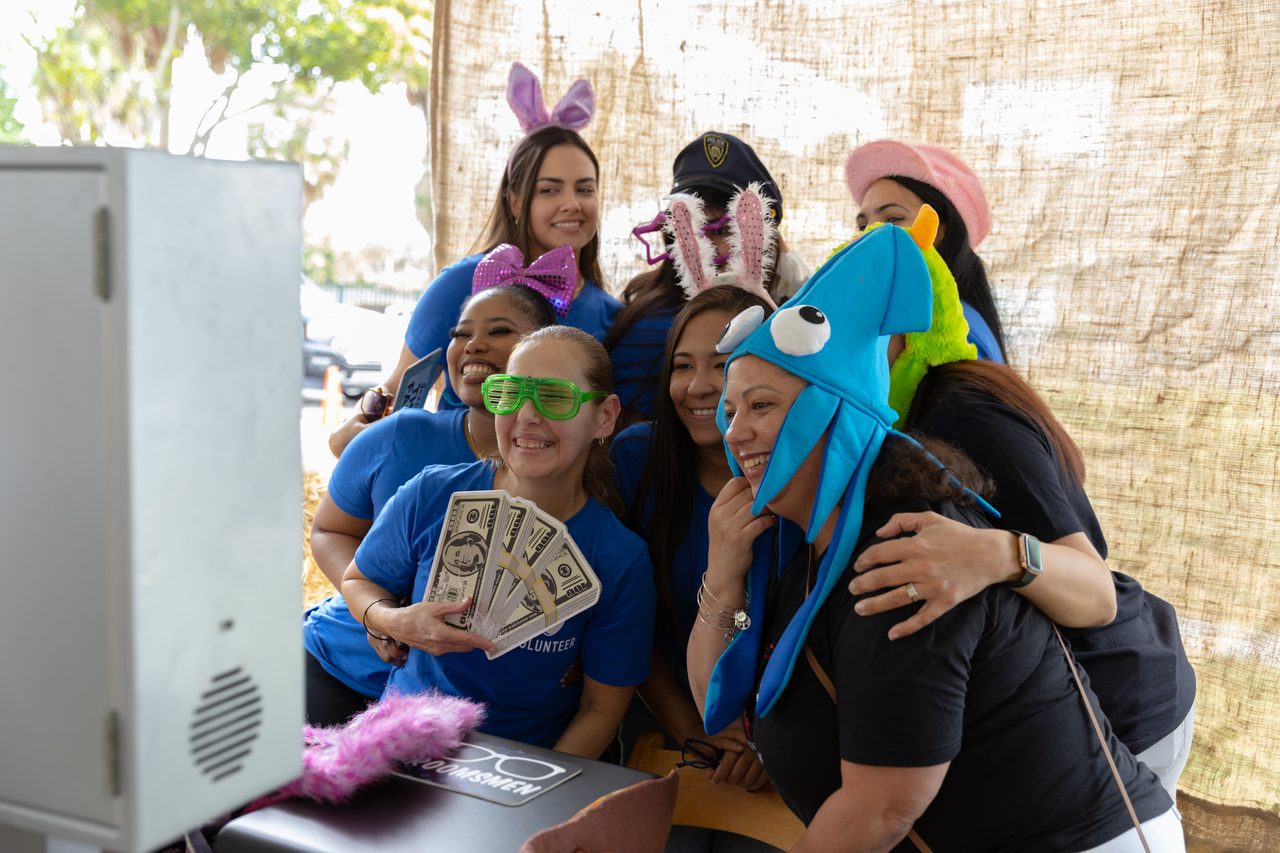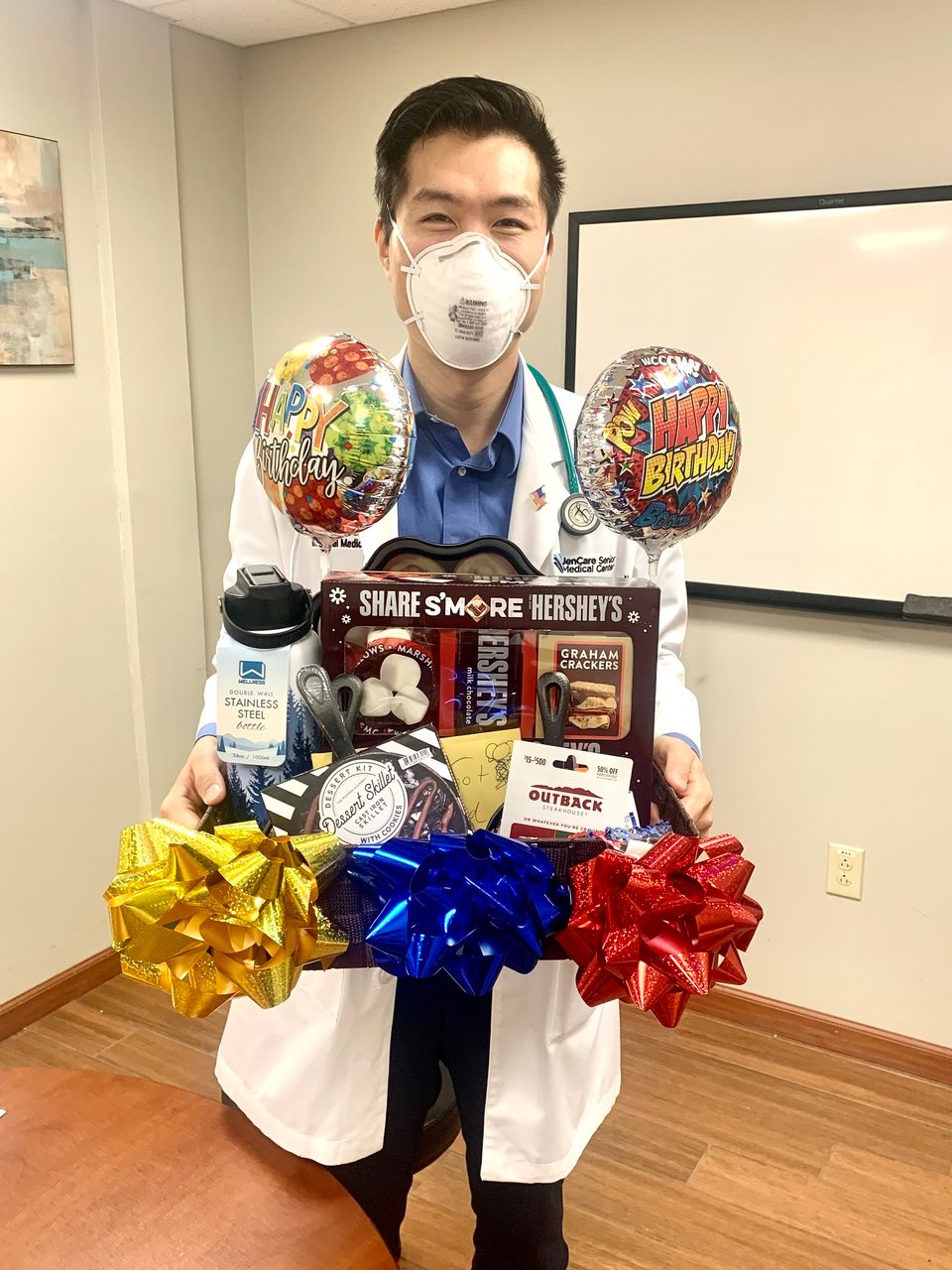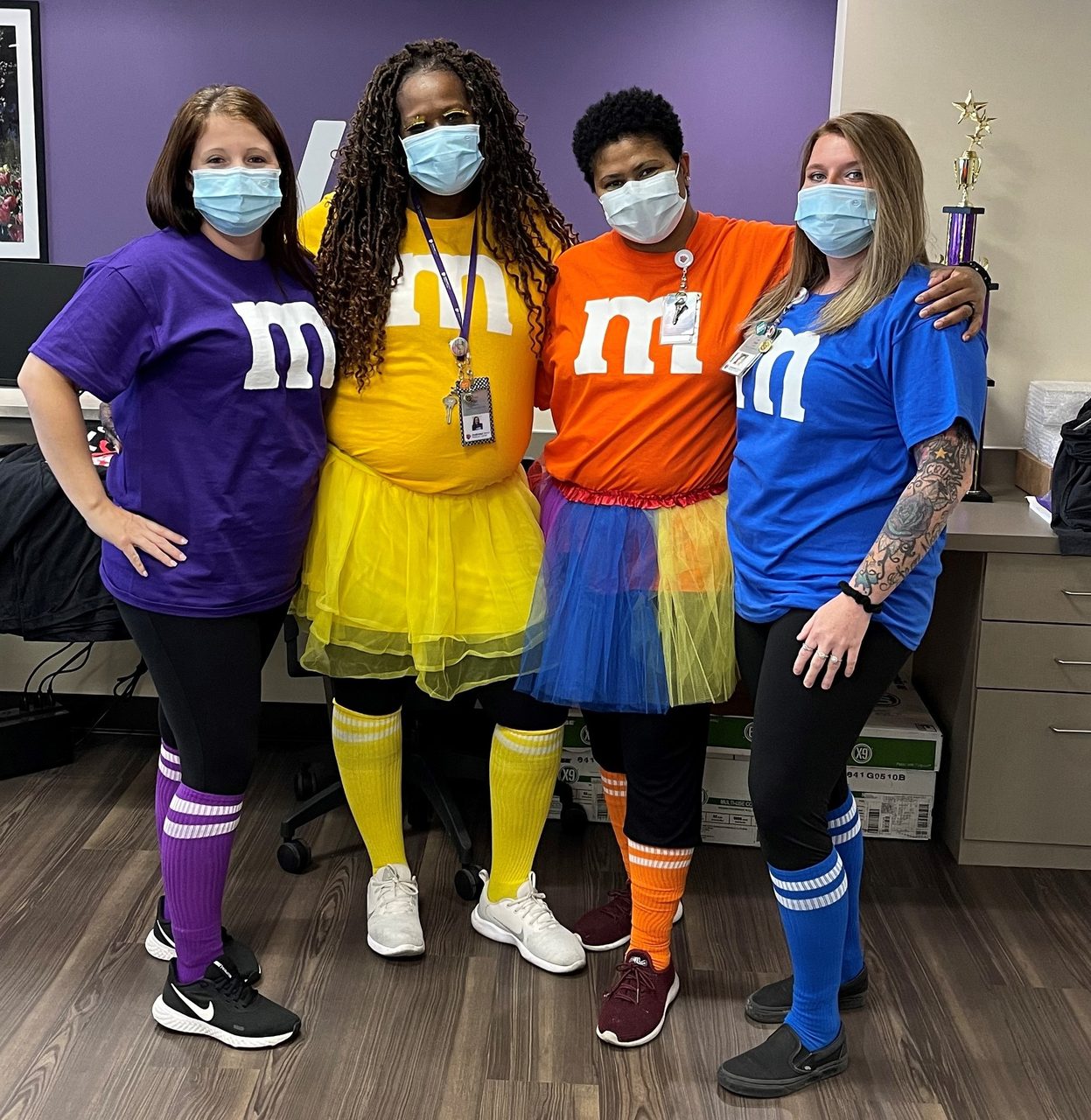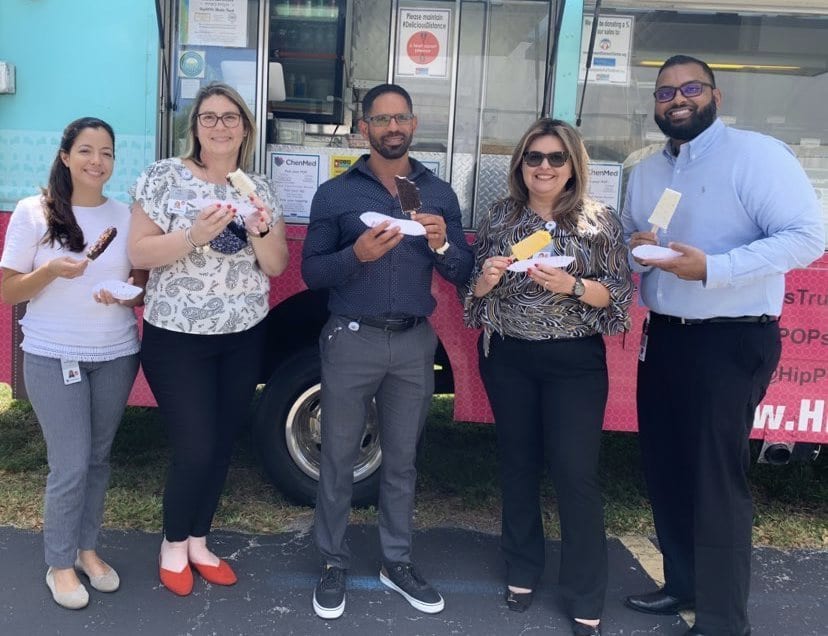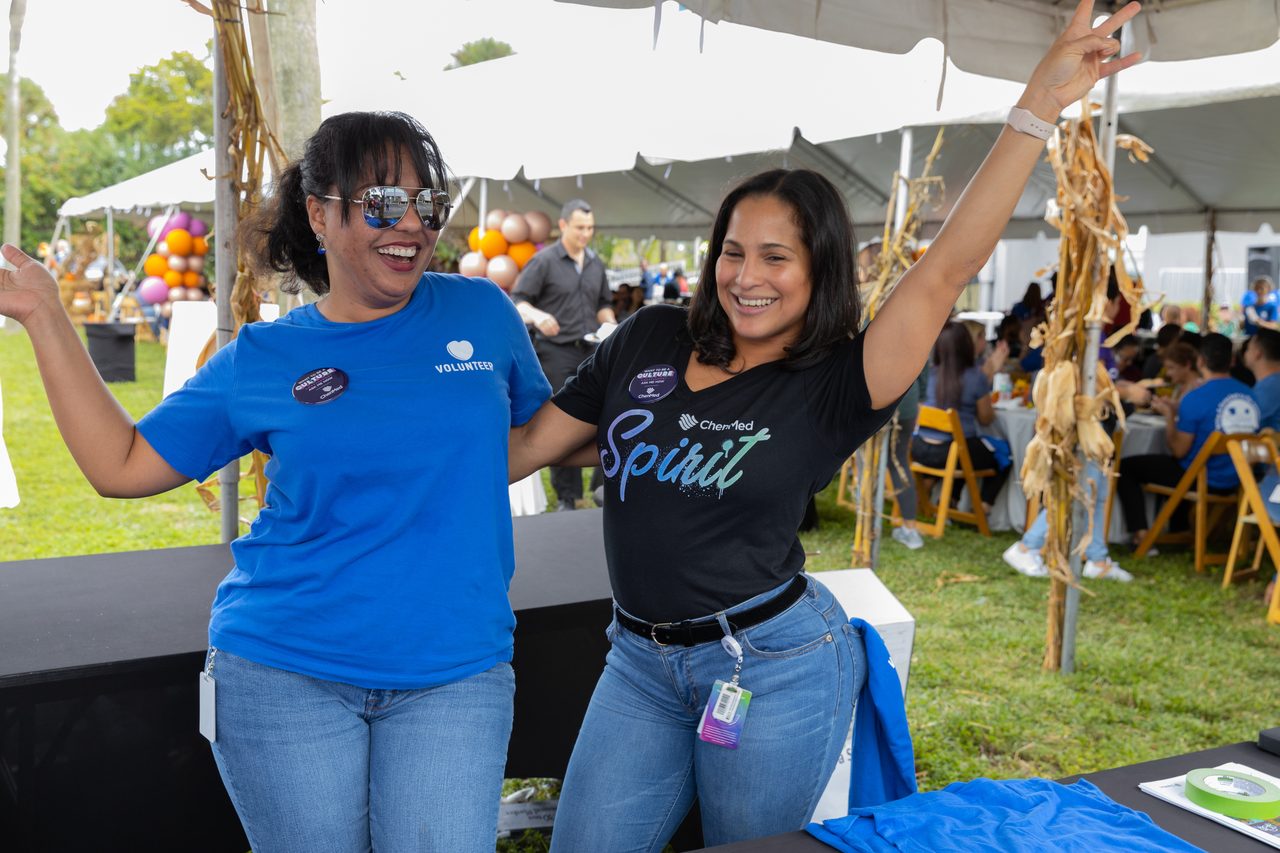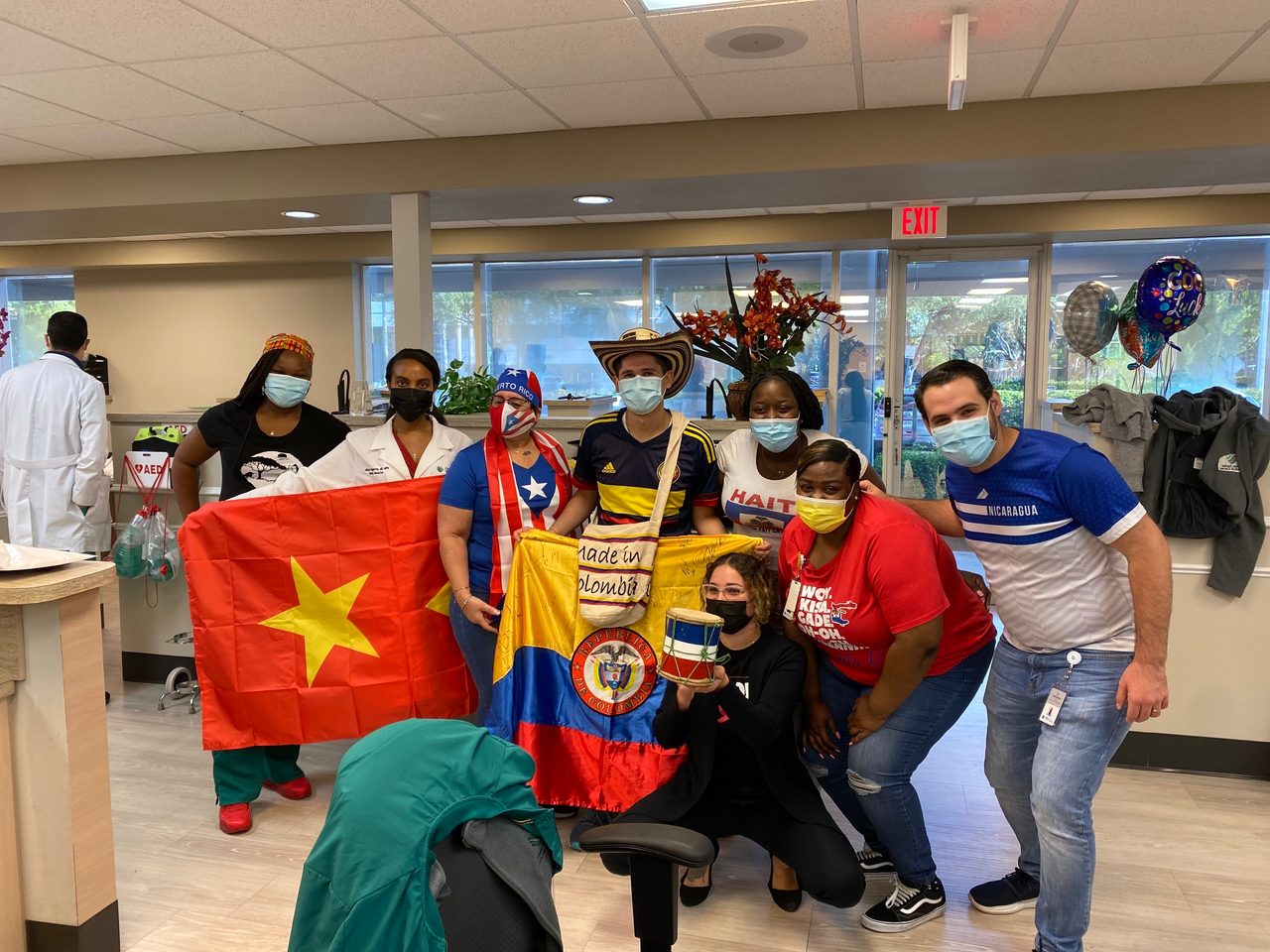 We're all in this together.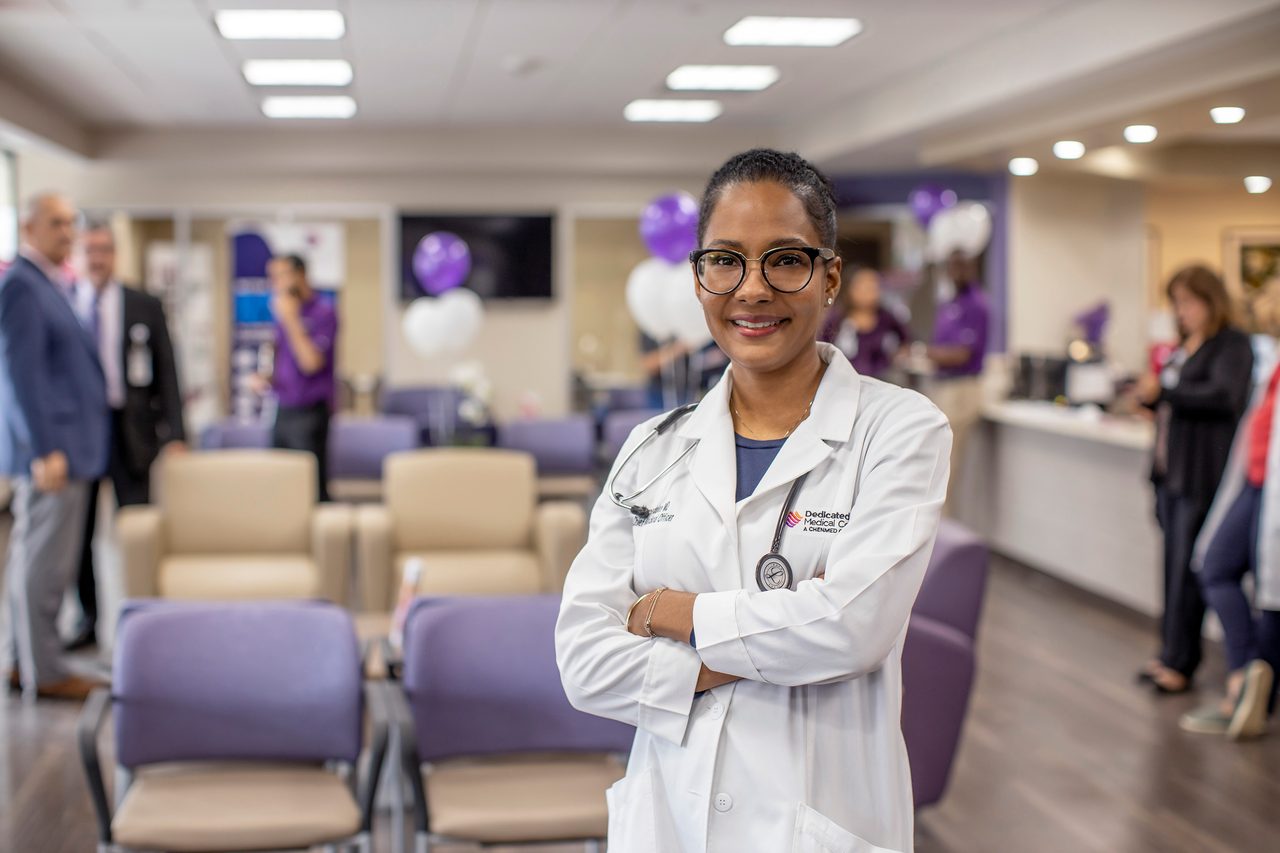 Social Equity
We support social and racial equity both internally and externally with the mission to foster an environment that promotes equitable access and opportunities.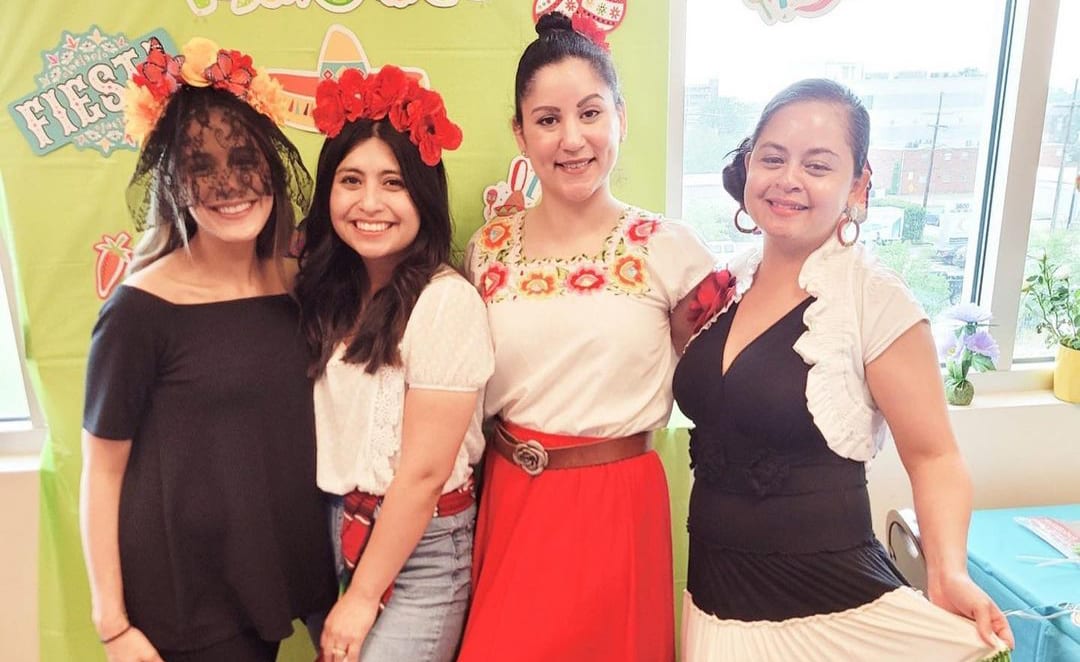 Cultural Celebrations
As a company, ChenMed recognized Black History Month, Hispanic Heritage Month, Asian-American Pacific Islander Month, and Juneteenth to celebrate and educate team members on the company's rich diversity.
Employee Resource Groups
This year, ChenMed launched two employee resource groups: AWARE2 (All Working to Achieve Racial Equity & Equality) and WIN (Women Inspire Network).
We believe in diversity, equity, and inclusion.
ChenMedU is a best-in-class interactive learning experience designed to help our leaders and their teams master our core model, choose a path, and build their future and career at ChenMed. Comprised of five colleges, ChenMedU is designed to provide team members with the learning and development they need to be successful in their roles and transform their careers.
Learn to lead. Lead to learn.
Our ChenMedU is
best-in-class interactive education.